Shaoxing - Boston Innovation and Collaboration Reception
July 27, 2018 at InTeahouse
Located in China's Zhejiang province, Shaoxing has built a booming economy through the development of local industry. With one of the highest GDP's in the nation and an abundance in capital, they are interested in exploring the international market with the goal of developing new, cutting-edge technologies. They partnered with InTeahouse to bring a delegation of their top CEO's to Boston so they could meet and discuss collaborations with our local community of innovators and entrepreneurs.
New Materials Summit
September, 2018
InTeahouse is starting it's 2018 - 2019 season with a New Materials Summit. Participants will have the opportunity to meet with potential investors, manufacturers and business partners in Shaoxing, Shanghai and Beijing. If you are a entrepreneur who is developing a new material, this is a fantastic opportunity to grow your business and make new connections in one of the largest consumer and business markets.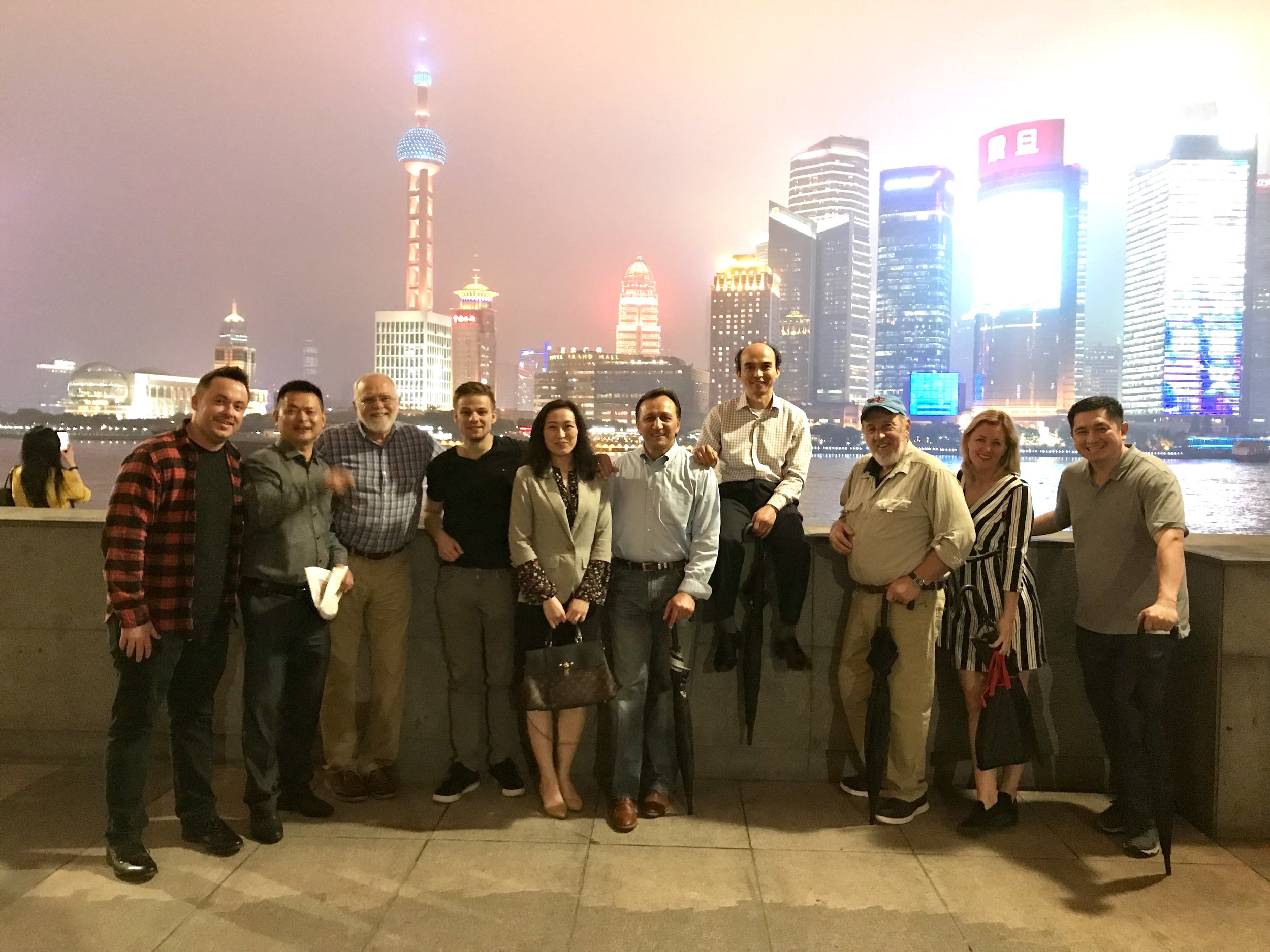 Capital Raising in Hong Kong for the New Economy
June 6, 2018 at InTeahouse
Stock Exchange of Hong Kong's (SEHK) Senior Vice President Michael Chan came to our headquarters in Cambridge to discuss listing processes, requirements and advantages including newly-released rules for pre-revenue companies. Mr. Chan was also one of the keynote speakers at Bio2018 and participants were given a chance to meet him in-person at this exclusive event.
The Stock Exchange of Hong Kong (SEHK) is ranked number one in the world for IPO funds raised in total over the last nine years. SEHK has a diverse and growing global investor base with Mainland Chinese participation doubling in four years which has attracted a wide range of issuers including New Economy companies that have raised billions of dollars.
Women4Good
June 1, 2018 at InTeahouse San Francisco Office
Women4Good connects Bay Area women who have a passion for social impact. They work at corporations, nonprofits, startups. They fundraise, volunteer, and empower each other to be our best selves.
InTeahouse partnered with them to host their June meeting. Kerry Rodgers, the Social Impact Consultant at AirBnB, facilitated an open discussion where participants were invited to share their challenges and questions.
Guangdong and Massachusetts 35-Year Partnership Celebration and Investment Summit
May 11, 2018 at the Four Seasons Hotel Boston
On May 11, 2018, InTeahouse partnered with the Commonwealth of Massachusetts and The People's Government of Guangdong Province, P. R. China to host an investment summit celebrating 35 years of innovative partnership between Massachusetts and Guangdong Province. We were able to bring together over 80 top companies from Massachusetts and Guangdong to network and discuss potential future partnerships and collaborations!
This was also a wonderful opportunity for leaders from our two governments to come together to celebrate 35 years of successful, innovative partnership. A special thank you to Massachusetts officials including Lieutenant Governor Karyn Polito, Secretary Jay Ash, Assistant Secretary Nam Pham of Business Development and International Trade, State Representative Donald Wong, State Representative Tackey Chan, and State Representative Keiko Orrall for making time to meet with the Vice-Governor Ouyang Weimin of Guangdong Province and his delegation.